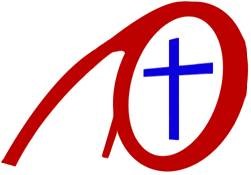 Churches in Newport
E-Bulletin April 2019
This monthly Bulletin is sent out to help all the churches be more aware of our shared activities, and to keep people informed of news and events.
Street Pastors Celebration
We had an amazing time of celebrating Newport Street Pastors 10 years of service on the streets of Newport: showing and sharing the love of God by caring, listening and helping people. Over 50 people attended the meeting and we worshiped, prayed and thanked God for all of His blessings and protection that we have seen over the 10 years and asked for many, many more in the years to come.
We are still needing more Street Pastors to be trained, more night base pastors to help with refreshments and more Prayer pastors. Thank you to everyone who has supported this initiative over the past 10 years and we look forward to the future. For info contact Phill Jones  07775 906888
Eden Gate – Night Shelter and Night Shelter Plus
Many thanks to Wesley Harris who ran in the Oslo Marathon last Autumn and raised a massive sum of £1545 for Eden Gate. We are extremely grateful to Wesley.
Our winter Night Shelter closed on Sunday 31st March. We are in the process of finalising our stats for the 2019/2020 season but I can report that we had a total of 55 guests stay one or more nights at the shelter saving a total of 1258 nights sleeping rough or sofa surfing.  We are extremely grateful to all our partnering churches and volunteers who have helped us deliver this year's project; we couldn't do it without you. Newport Night Shelter remains a life line for those who are homeless during the winter months.
Although our winter project has closed, our summer project is now open! Newport Night Shelter Plus opened on 1st April, providing emergency accommodation and the associated resettlement support throughout the summer months. Initially we are able to open Monday – Thursday with the aim of extending the project to deliver emergency accommodation 7 nights a week. This is an ambitious project and we need more volunteers to help us deliver it. If you can you spare a few hours a week, fortnightly or monthly, on a Friday, Saturday or Sunday Night, please contact Marc on 01633243235 or email

[email protected]

.
Update from Amazing Grace Spaces – Emergency Pods in Newport
Since January 31st we have had two Emergency Pods in Newport city centre on private ground. We have had six guests stay at the Pods, four of whom have been moved to permanent accommodation. We are working with the two in the pods to move them on. We are working with agencies who refer into the pods, as we need to get more pods out into Newport. One referral was from a housing association for a disabled man who they could accommodate in a week's time, so for that week he stayed in a pod instead of on the streets. We are looking for safe spaces to put the pods in Newport; churches would be amazing places to put them. If you have space for two pods in your church grounds/car park, or want more information on the pods, please contact Caroline on 07703334075 or

[email protected]

. Please pray for this Safe Spaces Pods project.
Saturday 6th April  10.00am – 4.30pm  EMPOWER Ladies Conference (book in from 9.15)
at Crindau Community Church, Malpas Road, NP20 5PA.
EMPOWER Ladies Conference is run by Lodge Farm Church, Caerleon and Crindau Community Church. Worship, testimonies, stories. Refreshments and lunch will be provided. There is no charge, so book in and bring your friends. Contact: Maria Jones 07789083824
Saturday 6th April  10.00am – 4.00pm  Spring Craft Fair  + homemade cakes, tea/coffee.
at St Paul's Church, 9 Bridge Street, NP20 4AL  Contact Lucy Jones on 01633 266076.
Saturday 6th April  10.30am –12.00 noon  Coffee morning for St.David's Hospice Care
at St Mark's Gold Tops, NP20 4PH  £3.00 includes drink & biscuits. Cake stall and raffle.
Saturday 6th April  7.00pm  Newport Orchestra Spring Concert
at St John the Baptist, Risca Road NP20 4LP
Including Dvorak's New World Symphony £7/ £3 (under 16s)

[email protected]
Friday 12th & Saturday 13th April  Weekend visit from the Machine Gun Preacher
at The Warehouse Church, 23 Mill Parade, NP20 2JQ
Sam Childers, the Machine Gun Preacher, will be back to share more incredible stories.
Friday 12th April  7.00pm      Youth Event
Saturday 13th April  9.30am  Portico Business Meeting, free breakfast (booking essential)
Saturday 13th April  7.00pm  Open meeting for all (For all bookings, call 01633 250001
Saturday 13th April  12 noon  Midday Recital at Newport Cathedral, Stow Hill, NP20 4EA
Saturday 13th April  2.00pm  Induction of Rev. Phylip Rees  Followed by buffet.
at Duckpool Road Baptist Church, NP19 7EN
All welcome. If coming, please notify

[email protected]

for catering purposes.
Saturday 13th April  2.30-4.30pm  Sponsored Hymn Sing! (with refreshments)
at Newport (St. Woolos) Cathedral, Stow Hill, NP20 4EA
All welcome – to listen, sponsor a hymn, conduct the choir or participate in the hymn singing!
Good Friday 19th April  Two special outdoor events – all very welcome to join in
11.00am – 1.00pm  Outreach event at Friars Walk, organised by Kings Church.
11.15am A dramatic retelling of the Stations of the Cross, starting at Tesco Express on Caerleon Rd, ending at St Julian's Methodist Church by 12noon, followed by a short service.
Saturday 20th April  8.00pm  The Easter Vigil at Newport Cathedral, Stow Hill, NP20 4EA
Easter Sunday 21st April  6.30am  Sunrise Service at Christchurch carpark,
followed by breakfast at St.Julian's Methodist Church, Caerleon Rd, NP19 7JT at 8.00am
Wednesday 1st May  9.30am – 4.30pm  Interfaith Conference on 'Faith and Citizenship'
at the Coldra Court Hotel by the Celtic Manor
With presentations and discussions. A hot buffet lunch is included. If you are interested in attending this please contact Canon Mark Dimond

[email protected]
Wednesday 1st May  8.00 – 10.00am  Christian Business Network . Monthly networking.
Saturday 4th May  11.00am – 1.00pm  Church Leaders Seminar. All welcome (no charge)
at New Dimensions Church 124 Lower Dock St. NP20 1EG.
Speakers include Dr. Bartolomew Manjoro. Contact 07999314521

[email protected]
—————————————————————————-
Deadline for May Bulletin: Tuesday 30th April  12 noon

[email protected]
The following two tabs change content below.


Latest posts by Roger Simms (see all)