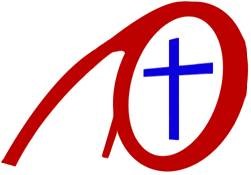 Churches in Newport
 E-Bulletin December 2018
This monthly Bulletin is sent out to help all the churches be more aware of our shared activities, and to keep people informed of news and events.
Make the most of Advent – All welcome at East Newport Advent Meetings
Bible Studies on Tuesday 4th and 11th December 7.30pm (Refreshments from 7.00pm)
  4th Dec. Summerhill Baptist Albert Avenue NP19 8FT "O Come, O Come, Emmanuel"
11th Dec. Beechwood Park Presbyterian 246 Chepstow Road NP19 8JH "Born in the Night"
+ Candlelight Carol Service on Tuesday 18th December 7.30pm (Mince pies afterwards)
at St Julian's Methodist Church, Caerleon Rd, NP19 7JT
Newport Night Shelter 2018-2019 is in full swing
Please remember to pray for all the guests and volunteers in all the churches that are taking part in the first round of Night Shelter: (Monday 26th November – Sunday 27th January):
Monday – St Julians Methodist Church         Thursday – Eden Gate
Tuesday – Holy Trinity, Christchurch             Friday – All Saints, Brynglas
                          & Edengate (January)                                  Saturday – St Julians Baptist Church, Beaufort Rd
Wednesday – St Mary's, Malpas                    Sunday – Bethesda Baptist Church, Rogerstone
For more information and ways to get involved, contact

[email protected]

.
Newport Quakers new venue
From 2nd December will hold the Meeting for Worship on the 1st and 3rd Sundays each month, from 10.30-11.30am in Maindee Library, 79 Chepstow Rd, NP19 8BY .All are welcome.
It's the busiest time of the year at Raven House
Raven House provide food and furniture for people in need all year around but Christmas is particularly busy for them. Might you be able to offer help for a few hours each week, please? The shop is situated in Cromwell Road, Lliswerry and is open Monday-Thursday 9am-3pm and Friday 9-12am. Please contact Maggie Smith on 01633 762999 www.ravenhouse.org
Neighbourhood Chaplains – a new opportunity coming in the new year
Here is some news about a new venture called Neighbourhood Chaplains that we would like to bring to Newport. Neighbourhood Chaplains connect local churches with their communities in new ways, helping to tackle loneliness through befriending, and offering practical help towards meeting their neighbour's physical, emotional and spiritual needs. Martin Erwin, CEO at Counties, said: "The aim of Neighbourhood Chaplains is to equip volunteers so they can show the love of Jesus in both word and action. It gives local churches the tools to connect their community projects with the vast numbers of lonely people in the UK."
Neighbourhood Chaplains is a Counties initiative, and they provide all the training required, as well as uniforms, publicity, support etc. (See www.countiesuk.org/neighbourhood-chaplains for more details). There will be a training day on Saturday 19th January in Newport for anyone wishing to join in. Please let Tomi Brown from Nant Coch Church know if you are interested in joining Neighbourhood Chaplains, or would like more information, on 07759 159260 or via email at

[email protected]

.  More details next month.
Christmas Eve – a selection of services at different times in various locations
  3.00pm  Nine lessons & Carols  Newport Cathedral ,Stow Hill, NP20 4ED
  4.00pm  Crib Service with Christingle  St Mark's Church, Gold Tops, NP20 4PH
  6.00pm  Carol Service  Castleton Baptist Church, St Mellons Road, Marshfield CF3 2TX
  6.00pm  Carols by Candlelight  The Warehouse Church, 23a Mill Parade, NP20 2JR
  6.00pm  Carol Service  Crindau Community Church  2 Malpas Road Road, NP20 5PA
  7.00pm  Carol Service  Lliswerry Baptist Church, Camperdown Road, NP19 0JF
11.00pm  Welsh Service Communion & Carols  Mynydd Seion, Hill Street, NP20 1LZ.
11.15pm  Communion Service  St Julian's Methodist Church, Caerleon Road, NP19 7JT
11.30 pm Midnight Mass, Newport Cathedral, Stow Hill, NP20 4ED
11.30pm  Midnight Communion, St Mark's Church, Gold Tops, NP20 4PH
11.30pm  Carol Service  Bethesda Baptist Church, Cefn Road, Rogerstone, NP10 9AS
11:30pm  Candlelight Carol Service  St Julian's Baptist Church, 33 Beaufort Rd, NP19 7PZ
———————————-
Other events in December
Newport (St. Woolos) Cathedral events this month  at Stow Hill, NP20 4EA
Saturday 1st December  7.30pm  Baroque Concert by St Woolos Sinfonia
Saturday 8th December  12 noon  Concert by Cantorion Sanctaidd, free with collection
Saturday 15th December  7pm  A Christmas Celebration,
With Newport Orchestra, Newport Cathedral Choristers and St Woolos Primary School
Tickets: £10 adults / £6 under 16s.  Proceeds to Cwtsh and Newport Nightshelter
Includes "Walking in the air" (The Snowman). More info from

[email protected]
———————-
Saturday 8th December  8.30am   Men's Breakfast  Speaker: Rev Jacob Park (from Korea)
at Castleton Baptist Church, Gateway Christian Centre, St Mellons Rd, Marshfield CF3 2TX
Contact David Pinnell on 01633 279940 for further details and to book in.
Thursday 13th – Monday 17th December  Christmas Tree Festival
at St Mark's Church, Gold Tops, NP20 4PH
Thursday 13th Dec. 1.00pm  Office Workers Carol Service and lighting the trees!
Friday 14th Dec.  9.00am-5.00pm   Church open for viewing trees
Sat.15th Dec. 9.00am-5.00pm Church open for viewing trees +Christmas crafts for children
Sun. 16th Dec. Church open all afternoon / 6pm Carol Service +Mince pies & mulled wine
Monday 17th December  9.00am-5.00pm  Church open for viewing trees
Sunday 16th December 6.30pm   Big Christmas Sing – by candlelight.
at St Julian's Baptist Church, 33 Beaufort Road, NP19 7PZ
Featuring the Just Sing choir and solo performances. Followed by coffee and warm mince pies. Musical director: Peter Banks Producer and artistic director: Matt Taylor.
Sunday 23rd December 3.00pm   Welsh Language Carol Service
at Ebeneser/ Stow Park Church, Brynhyfryd Road, NP20 4FX
Sunday 23rd December 7.00pm   Sound of Wales Acapella – The Rescue Plan
at The Warehouse Church, 23a Mill Parade, NP20 2JR
Under a canopy of fairy lights, fake snow and Santa hats, SOW Acapella want to take you on a journey through God's rescue story. Folk songs, modern mash ups, chorale numbers, and Christmas classics and carols, adding up to a special evening of soul-feeding festive fun.
—————————
Deadline for December Bulletin: Wednesday 2nd January

[email protected]
The following two tabs change content below.


Latest posts by Roger Simms (see all)