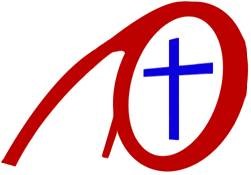 Churches in Newport
E-Bulletin June 2018
www.churchesinnewport.com
This monthly Bulletin is sent out to help all the churches be more aware of our shared activities, and to keep people informed of news and events.
A letter from Andrew Cleverley, Pastor of Bethel Community Church, Newport
All at Bethel want to thank everyone for your love and support and offers of space to meet in the aftermath of the devastating fire that took away our 'Home'. But as I keep saying, it was only a building, the church is alive and well! We are also overwhelmed by the support of the local businesses and the residents around the locality.
You may be aware that we met in the carpark opposite on the Sunday after the fire. We were supported by members of other congregations around the city. The chief inspector of police and chief fire officer, the mayor of Newport and four councillors were also present. They all said that they thoroughly enjoyed the service. Special thanks goes to pastor Robbie Howells and Newport City Church for all the PA equipment.
Just one day after the fire, the elders of Havelock Street Presbyterian Church contacted us to offer their premises which is just 200 yards up the road and we now meet there each Sunday at 3.00pm. We held our first service there on Sunday 24th June. It was very emotional but yet very powerful. I gave a short sermon on Joshua 3 and how we must stay close to the presence of God because we have not travelled this way before. Then people shared words of encouragement, reflections and prayers before we ended on a song of praise!
Even though there is a lot of sadness and emotion, there is also a sense of excitement at what God has in store for us in the future and also for the church as a whole in Newport. I feel a sense of unity as I've never felt before! As Joseph said to his brothers who left him for dead, "You meant evil against me; but God meant it for good". Our God can even use the enemy's schemes and devices for his own good.
Please pray for us as a church but also especially for our leadership that we will have wisdom, understanding and knowledge as we journey forward as we have never been this way before!  God bless you all more and more. www.bethelnewport.co.uk     Andrew
And from Margaret Smith (Raven House Foodbank/ Bethel church member)
In 1984 when God took me into Bethel I didn't know it was Pentecostal but I knew I had come home. I have watched the changes over the years and been amazed at how God has moved the Church on from being typically Pentecostal to today and our involvement with the community around us, and how the work of the Sanctuary has brought some lovely families and individuals from many countries into our church who have been a real blessing to us.
On that Friday night, a friend phoned telling me Bethel was on fire. I said, "You're having me on!" She replied, "No – go and look on the Argus website". When I did, my first thought was, "Well, Lord, you allowed this to happen. Why?" EarIy on the Saturday morning I went to look and it was devastating to see the extent of the damage. I began to think of all the prophetic words spoken over Bethel and one came strongly to mind: "WHO IS THERE AMONG YOU WHO REMEMBERS THE FORMER GLORY OF THIS HOUSE? WHAT DO YOU SEE NOW? THE LATTER GLORY OF THIS HOUSE WILL BE GREATER THAN THE FORMER."
Because of what God is doing, there is an excitement in the midst of the sorrow, and I want to see the glory of the latter house. Praise God.      Maggie
General items
St Paul's Sunday Service

has moved to the new time of 4.00 pm.
at St Paul's, 9 Bridge Street, NP20 4AL
+ Coffee, Cake & Chat

, every Tuesday 11 am-1 pm.
Stow Park Church Centre, Brynhyfryd Road, NP20 4FX
Coffee morning every Wednesday, good coffee and a large slice (or two!)of cake combined with a natter and a chat for just £2 !
Bridge Christian Counselling Centre   new email:

[email protected]
Events in July, August, Early September
Newport (St. Woolos) Cathedra

l events this summer  at Stow Hill, NP20 4EA
Monday 2nd – Saturday 7th July 

Flower Festiva

l  Various activities throughout the week.
Saturday 14th July 12 noon  Organ Recital by Polish Organist Kamil Mika, admission free
Saturday 28th July 12 all day  Art Exhibition
Saturday 11th August 12 noon  Midday Recital
Wednesday 15th August 7.00pm  Concert – Kammer Philharmone Cologne
Saturday 8th September  Cadw Open Doors
Saturday 8th September 12 noon  Midday Recital
————————————————————————-
Friday 6th July  3.00pm  Tea Dance
at Stow Park Church Centre, Brynhyfryd Road, NP20 4FX
Music of Matt Monroe, Frank Sinatra, Dean Martin etc. £2.50 for a dollop of nostalgia and a chance to foxtrot! All proceeds to church mission in the community.
Tuesday 10th July  7.15-8.30pm  Next prayer meeting for Newport
at Lliswerry Baptist Church, Camperdown Road, NP19 0JF.
Please join us and bring our city before the Lord.
Saturday 28th July  8.30am   Men's Breakfast  Speaker Rev. Mark Thomas (Rogerstone).
at Castleton Baptist Church, Gateway Christian Centre, St Mellons Rd, Marshfield CF3 2TX
Contact David Pinnell on 01633 279940 for further details and to book in.
Sunday 4th June  5.00pm  Real life stories – An evening with Moray McGuffie
"From millionaire to…"  Come and hear Moray's remarkable story.  Refreshments provided.
at Newport Gateway Church, 7 Rockfield Street, NP19 7DG
Sunday 19th August

4 pm  Inspiring music from Penny Lyon and Kevin Washburn
at St Paul's, 9 Bridge Street, NP20 4AL
Out of the Ashes Music – a pioneering husband and wife team from Gloucestershire –sharing hope, joy and encouragement through ministry and music.  Using music as part of their mission to stand for joy, healing and worth in the church,

www.outoftheashesmusic.uk
Saturday 8th September  8.30am   Men's Breakfast  Speaker Rev. Simeon Baker (BUW).
at Castleton Baptist Church, Gateway Christian Centre, St Mellons Rd, Marshfield CF3 2TX
Contact David Pinnell on 01633 279940 for further details and to book in.
—————————————————————————————————-
Deadline for September Bulletin:
Tuesday 28th August
[email protected]
The following two tabs change content below.


Latest posts by Roger Simms (see all)