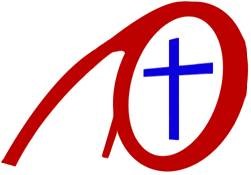 Churches in Newport
E-Bulletin February 2019
This monthly Bulletin is sent out to help all the churches be more aware of our shared activities, and to keep people informed of news and events.
Celebrating Newport Street Pastors 10th Anniversary
We are celebrating 10 Years of Newport Street Pastors this year and we want to make it a special occasion so on Thursday 21st February 7:30pm we will be having an evening of celebration, worship and prayer followed by food, at St.Pauls Church (9 Bridge St, NP20 1AZ). Everyone welcome. Please contact Phill Jones if you intend to come along so we know numbers for catering. 07775 906888 /

[email protected]
Kintsugi Hope event with Patrick Regan
Bethel Community Church invite you to an event they're organising with Kintsugi Hope on Friday 8th February, 7.30pm, at Gaer Christian Fellowship (Highfield Road, NP20 3NN).
Kintsugi Hope (KHope) is a national charity that was founded by Diane and Patrick Regan OBE after a series of losses took them to the brink physically, mentally, emotionally and spiritually. Through opening up about their struggles they realised how many others have felt alone in their difficulties and how each of us needs to be vulnerable, open and honest when life is hard. They formed a new Charity called 'Kintsugi Hope'. Kintsugi is Japanese for 'golden joinery' and is a technique for repairing pottery with seams of gold. It repairs the brokenness in a way that makes the object more beautiful than it was prior to being broken and instead of hiding the scars it makes a feature of them.
One of the aims of the charity is to see Kintsugi Hope groups running in local communities. These groups will create opportunities for people to gain strength through friendships and learn how to grow and heal together. Patrick and Mike from KHope will be in Newport on 8th February and would love to meet up and share their heart for this. KHope are looking to work relationally with organisations and churches to see sustainable change in communities. Groups begin by doing a 12 week Kintsugi Hope course where participants can learn and share self-management tools and techniques to help when times get overwhelming. If you are interested in finding out more about the charity or how your church could run such a  group, then they would love to meet you. The structure of the evening will be to come together to worship, Patrick will share his vision for the charity and there will be opportunity to ask questions and find out more about getting involved.
If you are interested in coming then please email

[email protected]
Annual Celebration of Churches in Newport Thursday 7th March
This year's celebration will be held in Newport Cathedral and we are inviting various groups to set up information stalls in the Cathedral. This will give people an opportunity to talk to the individual organisations and in particular to find out what points for prayer each of them has. The Cathedral will open at 7.00pm and refreshments will be served while people visit the stalls. A Service of Worship will begin at 7.45pm, at the heart of which will be a time to bring the prayer points together to offer to them to God. We do hope that you can join us as we celebrate together the work we do together as Churches in the City of Newport. For further information please contact Rev. Jonathan Williams 01633 215206 /

[email protected]
Urgent SOS from Raven House – can you help?
We desperately need more volunteers; the demand for help has increased. Might you be able to offer help for a few hours each week, please? The shop is situated in Cromwell Road, Lliswerry, NP19 0HT and is open Monday-Thursday 9am-3pm and Friday 9-12am. Please contact Maggie Smith, 01633 762999

[email protected]

(www.ravenhouse.org).
Remember to pray for Newport Nightshelter
The second round of churches started on 28th January. In this very cold weather, what an amazing ministry this is. Please pray for all the churches, the volunteers, and the guests.
For more information and ways to get involved, contact

[email protected]

.
Alice Foundation – Light for Life is a charity which has been set up by Rakhel Smith who is a member of Trinity Methodist Church, Glasslwch. She is a Pakistani Christian, whose mother was Alice. The charity is building a a community centre which will be a church, school and village hall in a very poor village in Pakistan. If any church group which meets socially would like to hear more about it, then some local supporters would be glad to give a talk and slide show. Contact Rakhel Smith 07951 068305 /

[email protected]
Other dates for the dairy in February and March
Wednesday 6th February  8.00-10.00am  Christian Business Network Breakfast
at Quarters Coffee, Glen Avon House, Millennium Walk, Newport NP19 0LZ.
A free event with a Breakfast roll and Coffee being served. Christian Business Network is a network of Christian businesses who collaborate and share ideas and business. Come along and find out more. To book, 07508 752847 email

[email protected]
Saturday 9th February 12 noon  Midday Recital at Newport Cathedral, NP20 4EA
The Lunar Ensemble + Royal Welsh Consort of Viols. Free with a leaving collection.
Wednesday 13th February  7.15-8.30pm  Next prayer meeting for Newport
at Gaer Baptist Church, Shakespeare Crescent, NP20 3LQ.
All church leaders particularly invited, but anyone who wants to pray for our city is welcome.
Wednesday 13th February  7.30pm  Special meeting with Dr. Rodney Howard-Browne
at The Warehouse Church, 23a Mill Parade, NP20 2JR
Part of the 2019 Europe Ablaze Tour. This is a free event but spaces are limited so if you're coming it's best to register: https://thewarehousechurch.churchsuite.co.uk/events/oz5plhvj
Saturday 23rd February 8.30am  Men's Breakfast  Speaker: Colin Berg, Pontypool
at Castleton Baptist Church, Gateway Christian Centre, St Mellons Rd, Marshfield CF3 2TX
Contact David Pinnell on 01633 279940 for further details and to book in.
Thursday 28th February 7.30pm  Organ Recital at Newport Cathedral, Stow Hill NP20 4EA
Recital by James McDowell-Scott. Admission free with a leaving collection.
Tuesday 5th, 12th, 19th, 26th March 7.00 for 7.30pm  Four Bible studies on Jonah 1-4
at four different churches, starting at Beechwood Park Presbyterian on 5th March.
Full details next month. For further information contact John Davies 01633 257158
Thursday 21st March 7.30-10.00pm "It takes two – Building a lasting marriage"
at Care for the Family, Tovey House, Cleppa Park, Newport, NP10 8BA
————————————————————————–
Deadline for February Bulletin: Tuesday 26th February 12noon

[email protected]
The following two tabs change content below.


Latest posts by Roger Simms (see all)